Fire-Resistant Bedding & Mattress Solutions | Milliken Textiles
INNOVATIVE MATTRESS SOLUTIONS ENGINEERED FOR A BETTER NIGHT'S SLEEP.
For decades, Milliken has been a trusted mattress components supplier. We make textiles for all parts of a mattress — from bedding fire resistant (FR) solutions and quilt polyester to moisture-wicking mattress linens, nonwoven insulator pads, and fiber boards. Flame-resistant SimplyFR™ barriers form a protective shield to keep heat and fire away from the mattress foam. SimplyFR is designed with the same type of material we use in uniforms for front-line firefighters and first responders. Top panel Soft Loftec™ fiber mattress toppers provide performance advantages such as moisture wicking, cooling, comfort, and improved aesthetics. And Milliken fiber board — a mattress-base insulator pad — covers spring units in innerspring and hybrid mattresses to cushion steel and wood touch points. Milliken offers a solution for all your bedding needs.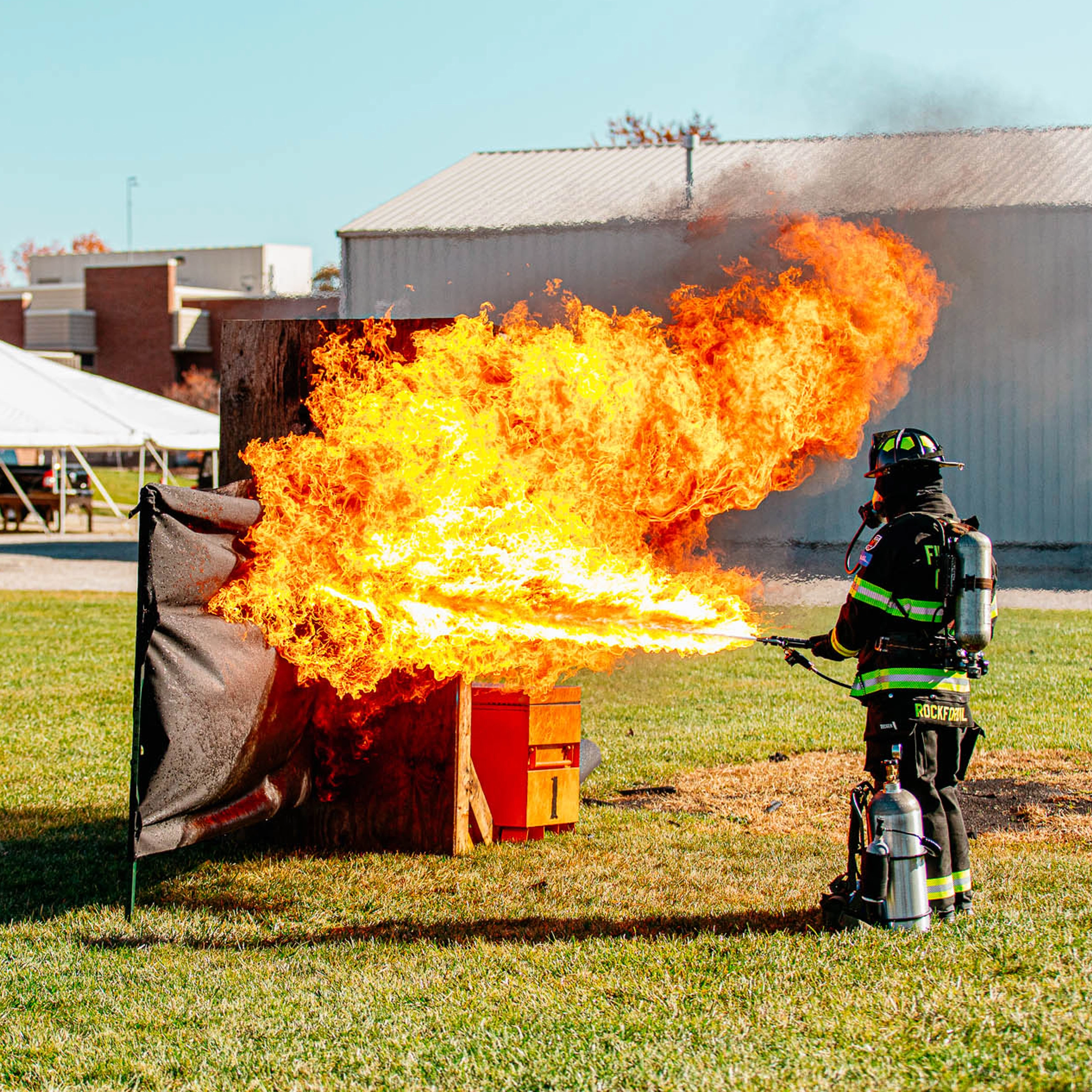 The Forefront of FR Technology
Our bedding portfolio draws on extensive experience with fire service and military FR applications. Milliken technologies are not based on topical treatments — they are inherent to the fiber.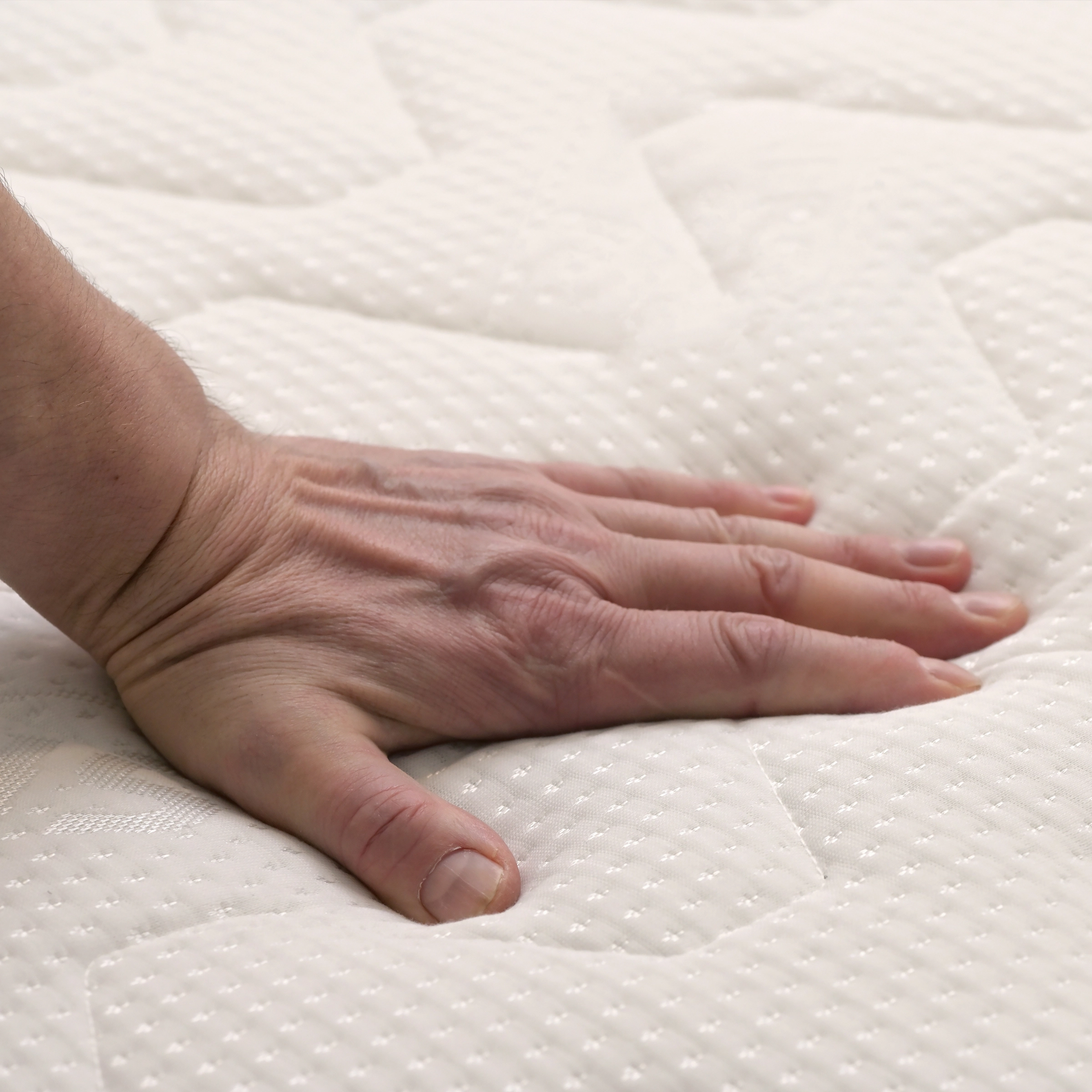 Reliability
Milliken bedding components are durable and long lasting. Our products are trusted by many of the biggest names in the industry — and we're always looking for ways to make them even better.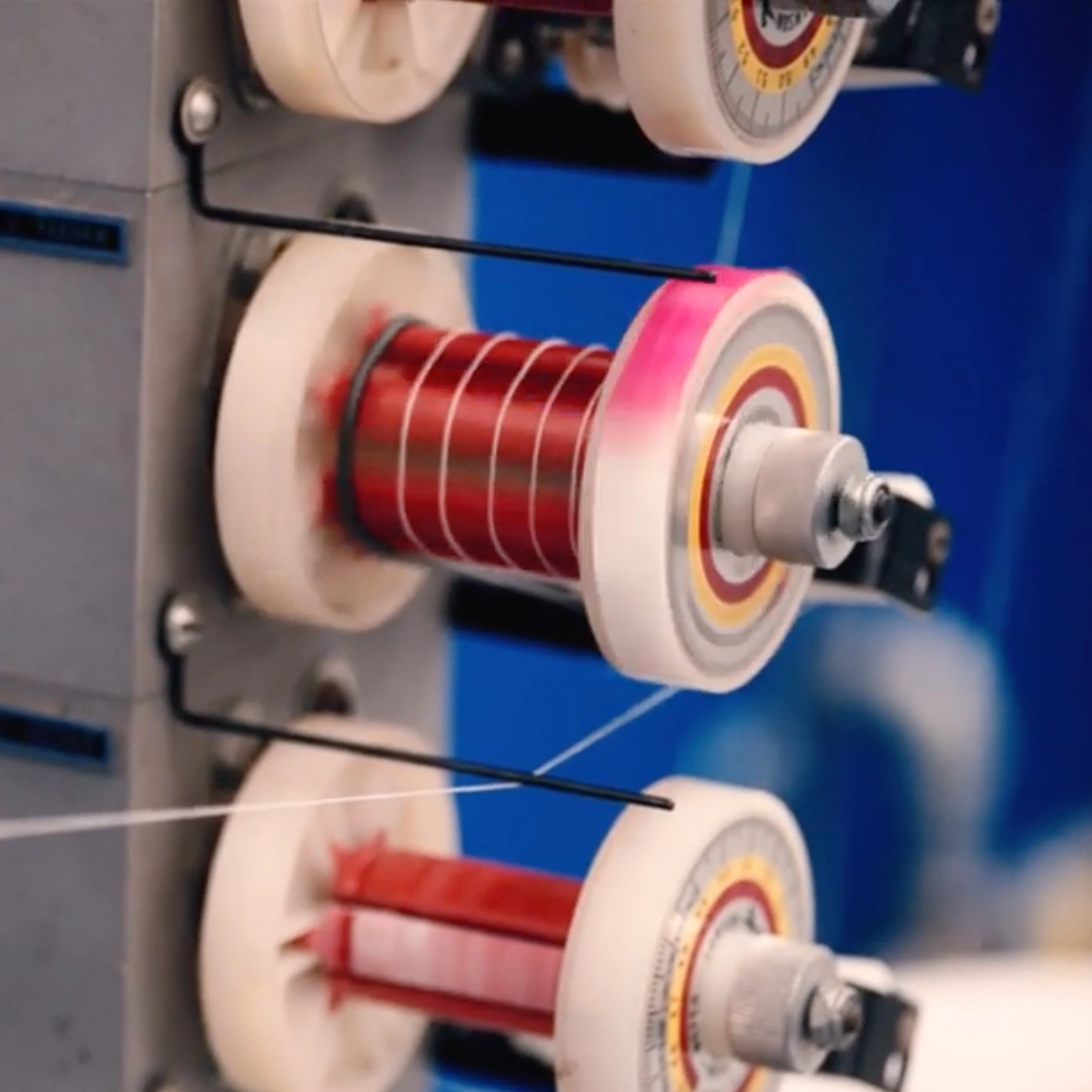 Bedding Expertise
We've been designing, researching, and manufacturing bedding and mattress products for decades. And we've jumped through regulatory and delivery hoops for just as long.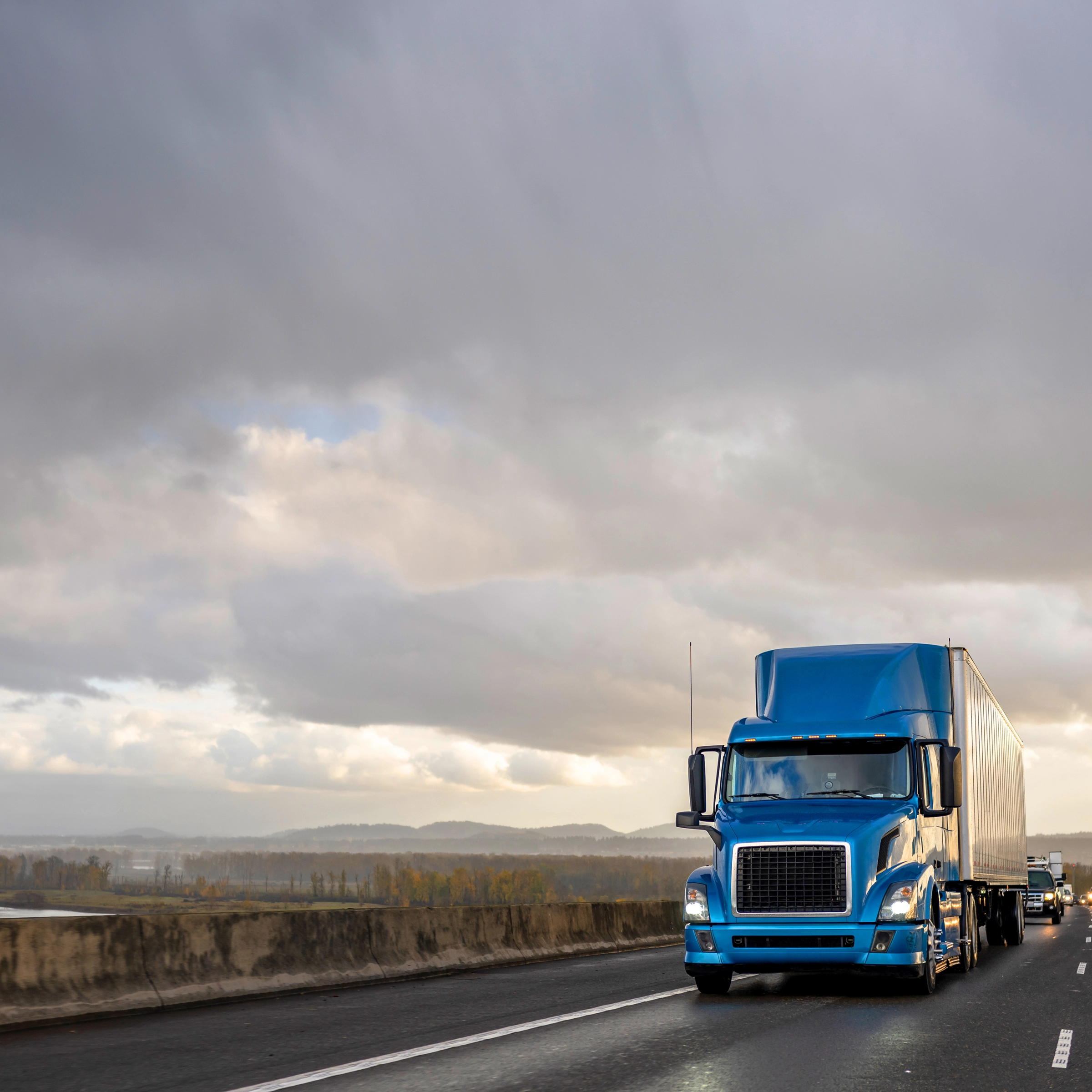 Convenient Shipping Points
We've worked hard to earn a reputation for prompt, reliable delivery. With our wide distribution footprint, we can ship from multiple manufacturing and warehouse locations, so you get what you need on time.
THE COMPLETE MATTRESS
Fire resistance. Stretch. Comfort. Customization. Our proprietary technologies make your products better. With Milliken, you'll stay competitive by tapping into the power of our science-backed fabric solutions.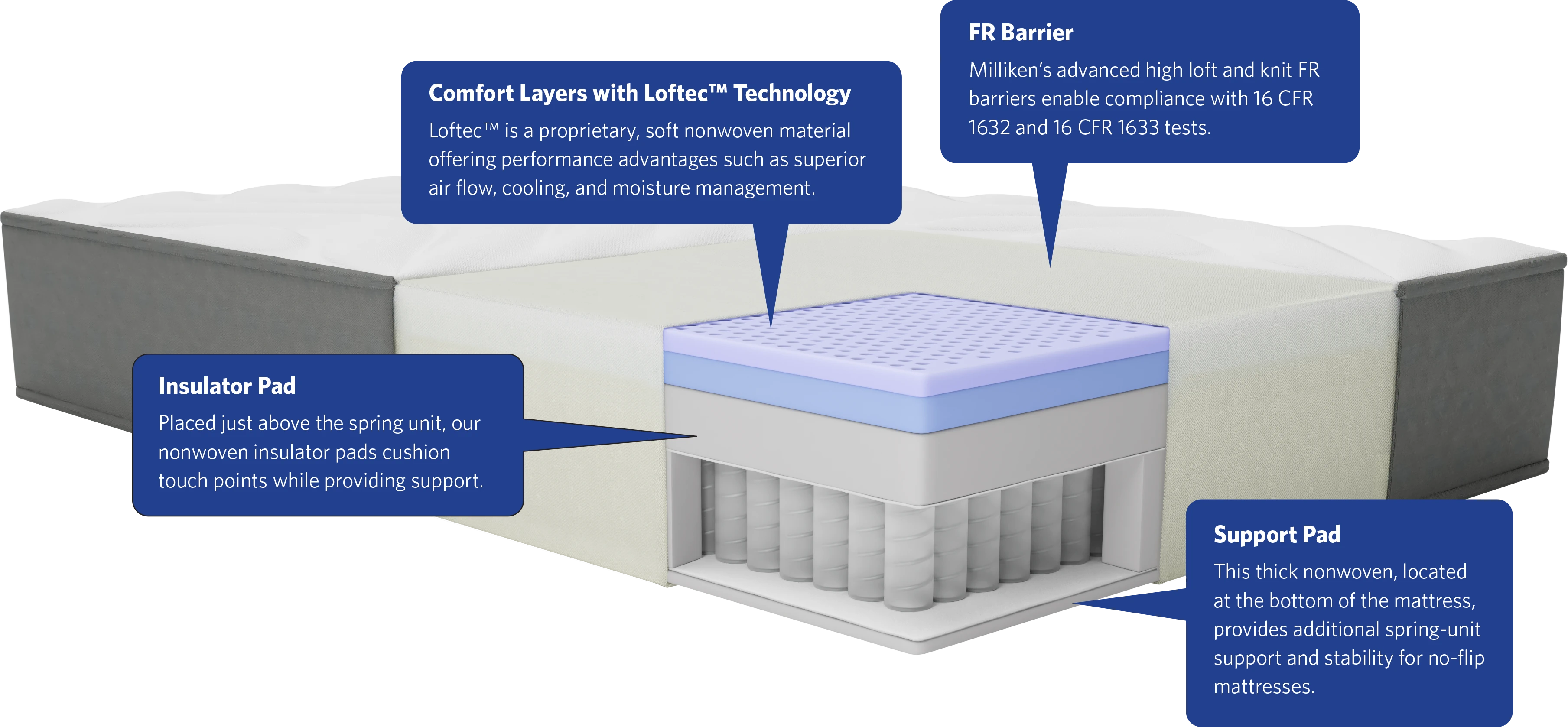 TRUSTED BY THE BIGGEST BRANDS

With a full lineup of nonwovens and knits, Milliken also offers the ability to laminate to your selected ticking. We are a leading provider of FR solutions and textile components for today's mattress industry.
MATTRESS BARRIERS
FR Knits
Jersey and rib knit options are available in variety of weights and thicknesses. Their superior stretch provides a maximum of comfort in both hybrid and foam core mattress constructions. All of our FR Knit products enables 16 CFR 1633 compliance on foams ranging from memory to gel to latex.
FR High Loft
High Loft is the most common solution to achieve FR compliance. A rayon blend with superior loft retention, its FR characteristics are inherent to the fabric and are not applied topically. High Loft provides high char strength and compliance at a lower weight than comparable products, and its industry-leading roll build allows for improved freight cube, resulting in lower logistics costs.
MATTRESS COMPONENTS
Comfort Layers with Loftec™ Technology
Not only is Loftec technologically sophisticated, it also improves top panel aesthetics while offering increased comfort. Loftec is a cost-effective alternative to quilt foam and provides better air flow.
Fiber Board
Fiber board functions as insulator pad in foundations to cushion steel and wood touch points. It's placed over the spring unit in foundations in both innerspring and hybrid mattresses. Cost-effective, fiber board offers an excellent alternative to foam as a way to increase mattress thickness.