Workplace
Companies today want work environments that are visually appealing, functionally flexible, and promote physical and mental wellness.
Architects and designers are tasked with reimagining spaces in fresh and dynamic ways. As such, Milliken Floor Covering continues to develop innovative products and inspiring collections to help make it all possible.
Interior design is multi-sensory
Flooring's impact goes beyond visual beauty to how it affects hearing, touch, and emotions.
We want to create a healthier, more fulfilling human experience in the workplace by creating products and materials that are better for the physical and mental health of the people doing the work."
Todd van der Kruik, VP Global Design at Milliken
Install the quietest floors in the industry.
Noise is a major cause of stress in the workplace. It hinders concentration and productivity. By using Milliken carpet and LVT, you can reduce noise up to 50%.
Explore Acoustics
Take a stand: ergonomics for everyone.
Fatigue and joint pain are common problems for standing and sit-to-stand workers. Our carpet's cushion backing and our LVT products provide added comfort underfoot for everyone in a workplace. This helps decrease the physical demands of many jobs and can even improve customer service.
Entrance flooring is the first step toward healthier air.
Creating healthier workplaces is essential in today's world. With our OBEX™ entrance flooring, you can prevent up to 95% of dirt and contaminants from entering the rest of your building, which improves indoor air quality and general cleanliness.
Explore Entrance Flooring
It takes humans to protect humanity.
All Milliken carpet, LVT, and entrance tiles are carbon neutral. We also select materials that can be safely recycled and reused. By choosing carbon neutral flooring products, you can reduce your project's carbon footprint. Let's join together in the fight against climate change.
Make an M/PACT™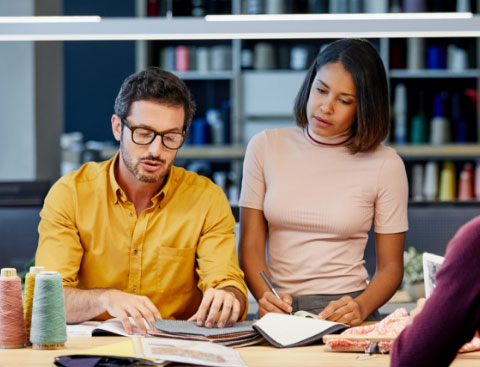 Experience a more agile design process.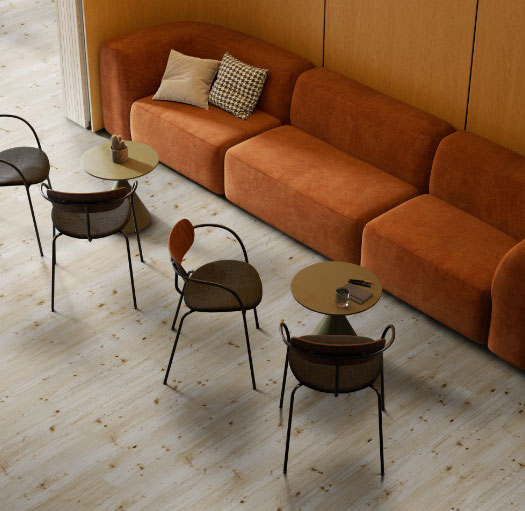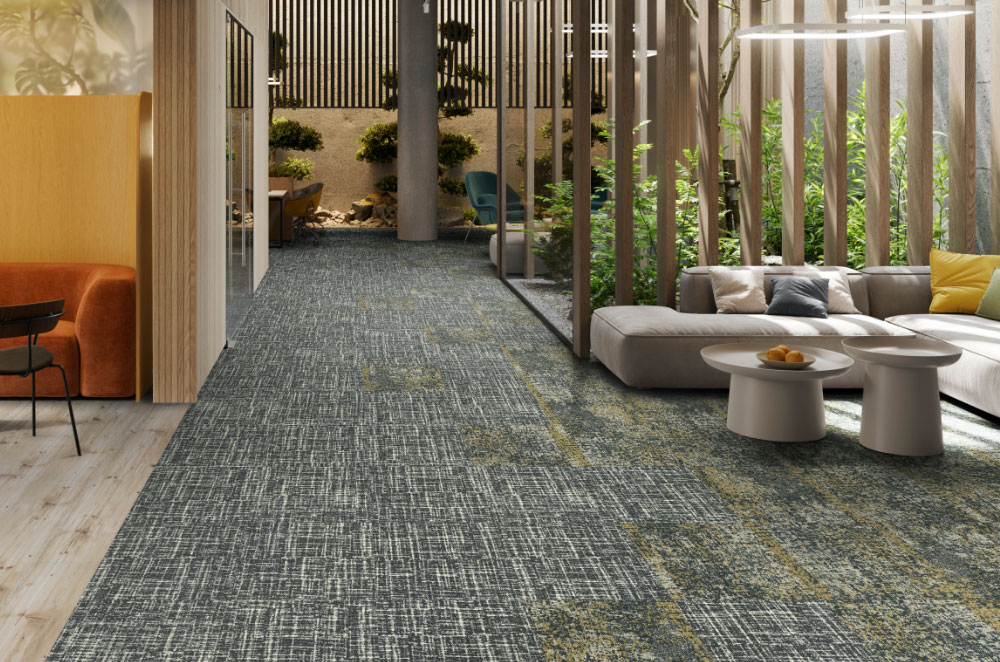 With our Modular Landscapes system, you can seamlessly pair carpet tile and LVT to create spaces within spaces and guide traffic flow.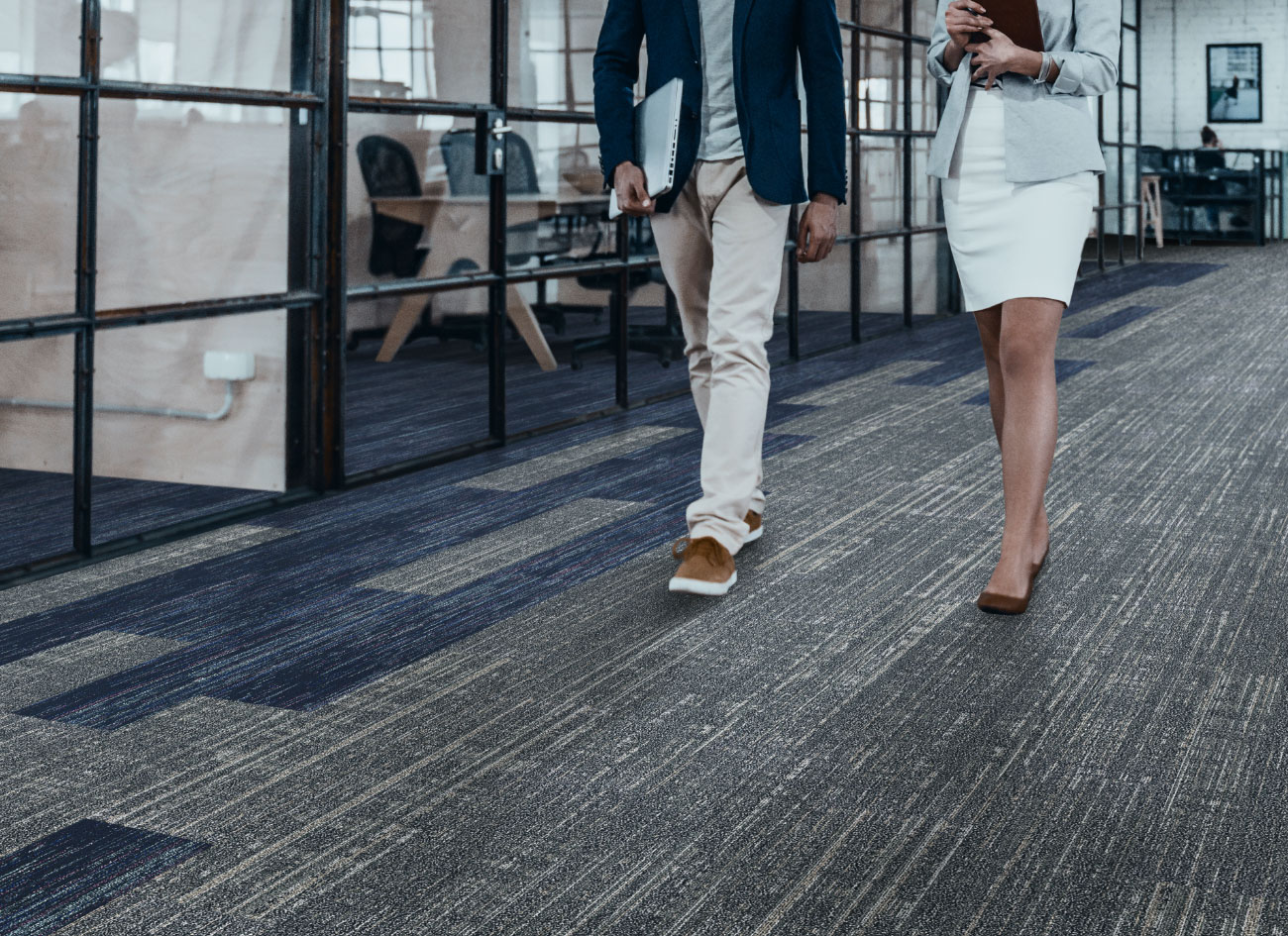 Keeping design fresh and functional.
Our team of designers are committed to providing ideas and innovations to inspire you. Every year, we launch new collections tailored to workplace environments, so you can create spaces with the aesthetics and functionality needed in today's world.
Browse Featured Collections
Designed to help you design.
All of these benefits are intended to improve the work experience for architects and designers too, helping you adjust to changing parameters while achieving your design vision.
FEATURED PROJECT PROFILES
01
/ 05
GGP | CHICAGO, IL USA | ARCHIDEAS
FEATURED PROJECT PROFILES
02
/ 05
CORPORATE OFFICE | VA, USA | HGA
FEATURED PROJECT PROFILES
03
/ 05
MEI PHARMA | SAN DIEGO, CA, USA | DGA
FEATURED PROJECT PROFILES
04
/ 05
OMICRON MEDIA GROUP | NEW YORK, NY, USA | HLW
FEATURED PROJECT PROFILES
05
/ 05
COMTECH | MARKHAM, ON, CA | INFRASTRUCTURE Over a Century of Stewardship
At Milliken, sustainability is core to our culture. We hold ourselves accountable to the highest ethical standards; we derive our greatest satisfaction from creating innovations that help solve the world's problems at a human level - adding value to people's lives, improving health and safety, and making this world sustainable.