What Inspires Us
CELEBRATING A WORLD OF CREATIVITY. We thrive on intercontinental collaboration and welcome inspiration from across the globe. We look to nature, art and culture to feed our passion.
WE ARE ALL CREATIVE. We are artists, designers, craftspeople, scientists and technicians. We share ideas and work as a team tocreate new products and better spaces for people around the world.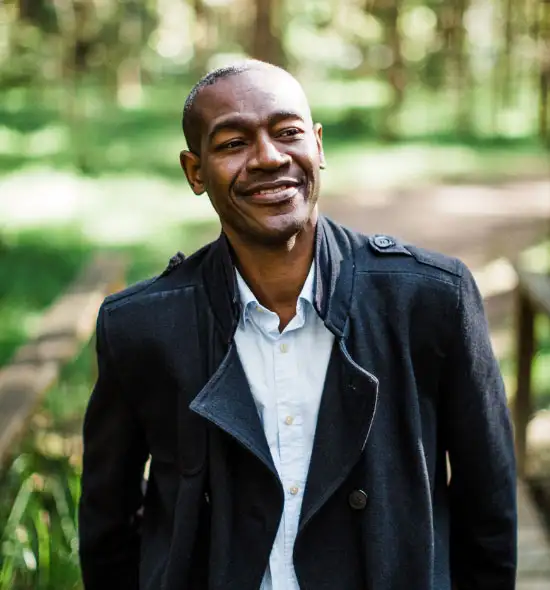 COLLECTIVE COLLEAGUE SPOTLIGHT
James Mfula Creative Director, Milliken (Australia) Pty Ltd
James is an extremely innovative and collaborative designer with the ability to push the boundaries of design to produce inspirational, coherent, and functional products. He is a forward thinker with creative and technical knowledge, who exhibits local and global commercial awareness with a hands-on approach with his work and with his design team.
James has been leading the design within the Milliken (Australia) Pty Ltd family for over 20 years and has been instrumental in the evolution of the Milliken Australia and New Zealand product portfolio.
COLLECTIVE COLLEAGUE SPOTLIGHT
Jim McCallum EVP and President, Milliken US
Jim has spent the majority of his career leading several different floor covering businesses around the globe. Since 2014, Jim's unique and creative perspective has pushed the boundaries on Milliken Floor Covering's innovative and sustainable solutions for their holistic design approach. A well-known and active leader in the industry, Jim has also served on the Board of Directors of the Carpet and Rug Institute.
Jim spends his leisure time rooting for the Newcastle United Football Club, playing both tennis and pickleball and spending time with his two grandchildren.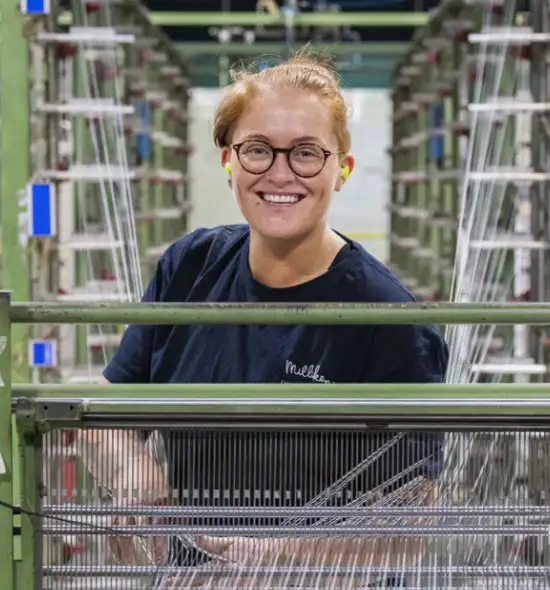 COLLECTIVE COLLEAGUE SPOTLIGHT
Lucinda Bamford Warping Operator, Milliken UK
Lucinda's position is instrumental in our commitment to sustainability. By carefully calculating the yarn requirements for each customer's order, she is able to ensure minimal material waste which reduces environmental impact. A master at her craft, Lucinda's responsibilities include loading the bobbins and pegs, operating the crane, and the delicate tasks of threading and splicing yarn.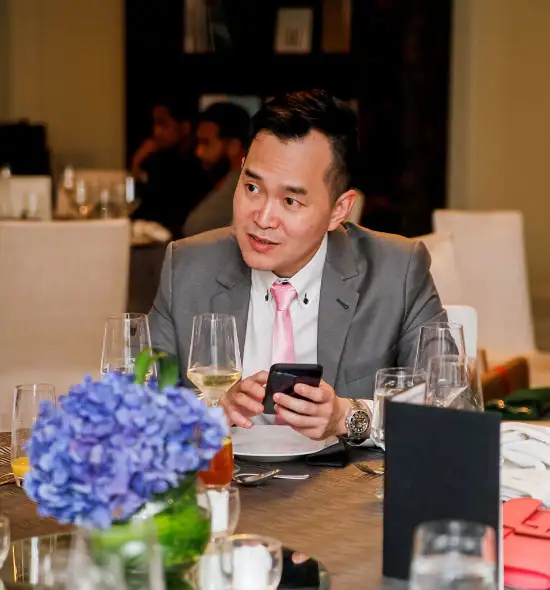 COLLECTIVE COLLEAGUE SPOTLIGHT
Chai Teck "CT" Neo Regional Sales Manager, Milliken Asia Pacific
CT believes that floor covering is not just a product, but a solution to elevate and improve indoor environments. As such, he organizes events for the A&D community and actively shares new advancements and trends within the community. By also inspiring his dealership network to think creatively, CT and his team develop solutions that earn the appreciation of their customers.