Operational Excellence Conference
Milliken Operational Excellence Conference
Driving World-Class Operational Excellence
Roger Milliken Center | Spartanburg, SC
Check Out The Agenda
ABOUT THE EVENT
Must attend conference for organizations striving to maximize continuous improvement efforts!
In just 2 days, you could significantly advance your company's journey towards sustainable, operational excellence. Explore Milliken's effective processes through in-depth discussion and a interactive activities at our Operational Excellence Seminar. Learn how adopting Milliken's cost reducing continuous improvement activities could deliver your organization exceptional results.
Milliken's award-winning operational excellence strategy has been developed over the past two decades by benchmarking best practices around the world. Organizational leaders serious about change can join Performance Solutions by Milliken in Spartanburg, South Carolina for our Operational Excellence Conference, to discover our simple, replicable approach to reaching operational excellence.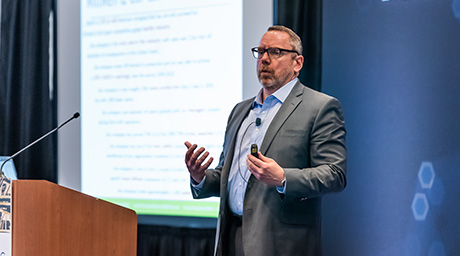 WHAT ARE PEOPLE SAYING...
"Really enjoyed the content of the presentations, the variety of presenters, and especially enjoyed hearing from associates from the plant and the plant tour."
– Manufacturing Engineering and CI Manager, Duraco
"Gained valuable insight into both the comprehensive operational excellence system and a firsthand look at how it has been implemented at a manufacturing facility."
– Plant Quality Leader, Vitaulic
WHO SHOULD ATTEND?
CEOs | COOs | CFOs | CHROs | Operations Directors | Operations VPs | Quality Directors | Quality VPs | Process Improvement Directors | EHS Directors | Lean Directors | Continuous Improvement Directors | Quality Improvement Managers | Supply Chain Directors | Purchasing Managers | Black Belts | Green Belts | Engineers | Site Directors | Plant Managers | Human Resource Managers
BRING YOUR TEAM!
We encourage all operations/leadership teams to join us for the conference together to ensure that the pathway to operational excellence is made clear to the whole team. View pricing below for our operational excellence conference:
Enter your email to be notified of the next conference date