Clarifiers
Our clarifying agents help polypropylene producers and converters to deliver what end-consumers are looking for – ultra-clear transparency similar to glass. Designed with precision and backed by extensive research, our clarifying agents are crafted to bring unparalleled transparency to your polypropylene products. Our Millad NX PP clarifiers aren't just an additive; they are a revolution in polypropylene clarity. Let us partner together to identify the right solution for your unique needs.
Milliken's range of Millad NX Clarifying Additives was designed not only for aesthetics and industry-leading clarity but also to make the injection molding and blow molding processes more efficient and less expensive.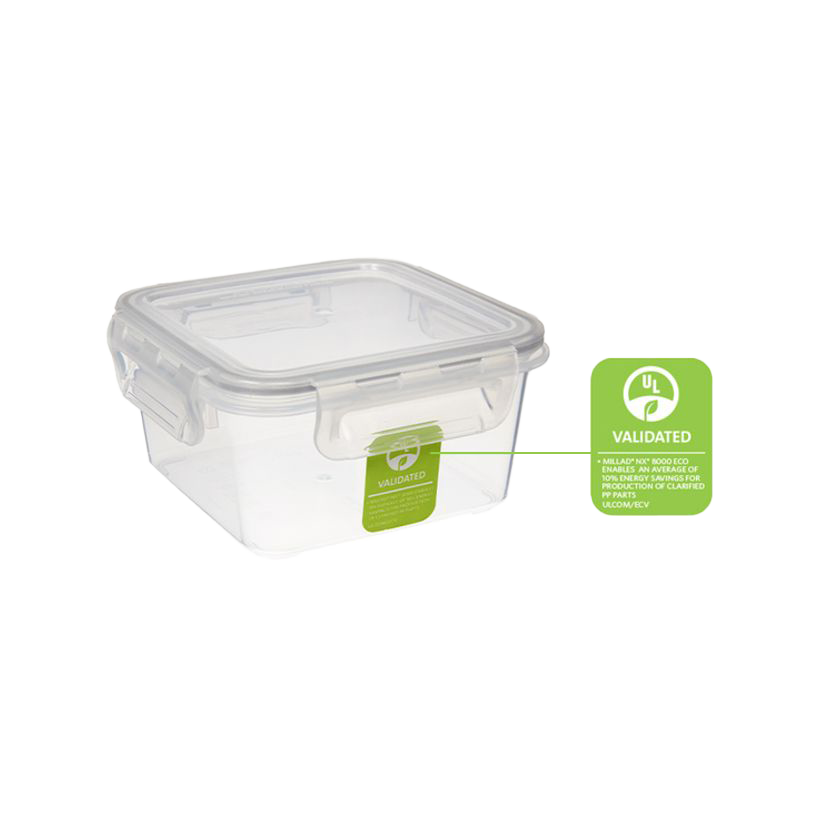 Millad® NX® 8000 ECO
Milliken's clarifying additive for PP constructed specifically with sustainability goals in mind. Brand owners using injection molded parts made with this clarifier can display a UL Environmental Claim Validation label on their products.
Learn About Milliken's Range of Chemical Solutions
From additives to PP clarifiers to silicones and more, we offer chemistry solutions that make a difference in hundreds of applications. Whether you're looking to contact us, find us at events, follow us on social media, or sign up for our newsletter, we want to make it easy. Connect with us below, or learn more about our sustainability mission, chemical solutions, or the markets and applications we serve.
---