Millad NX 8000 Chemical Clarifying Agent | Milliken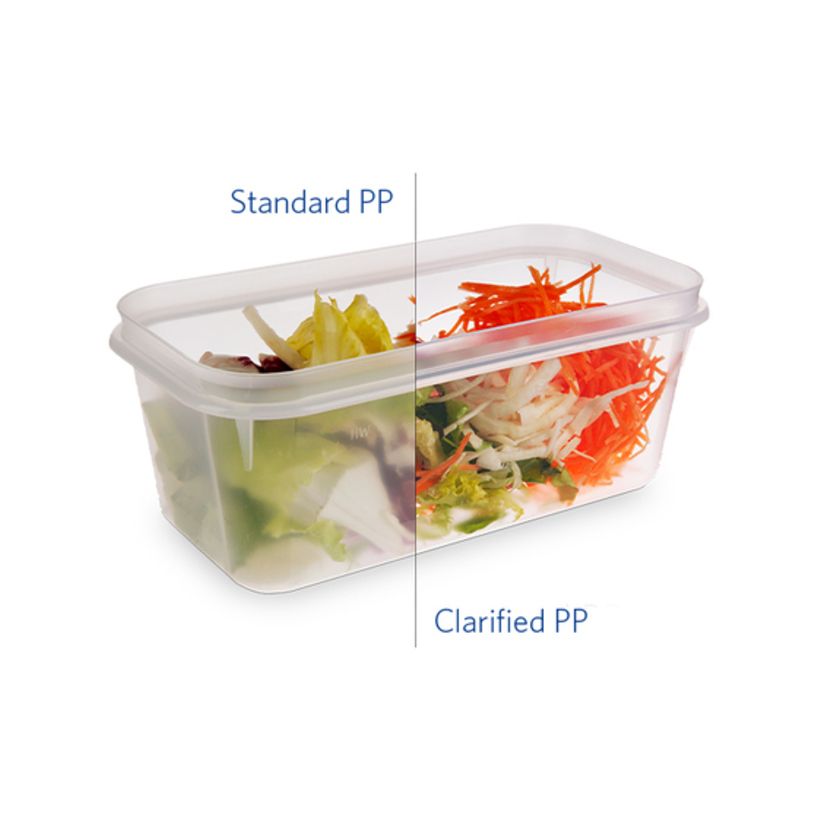 Sku
Millad® NX® 8000
Contact Us
Millad NX 8000 helps PP producers and converters to stay ahead of packaging, appliances, medical, houseware and food storage trends by achieving unprecedented transparency in polypropylene. This innovative clarifier creates exciting new opportunities for your products, including significant energy savings and faster production in injection molding.
Suitable for all conversion processes, Millad NX 8000 makes polypropylene a viable alternative to glass or amorphous polymers like PC, PET, PVC and PS. PP clarified with Millad NX 8000, known in the market as NX UltraClear PP, answers the growing demand for clear, attractive products and sustainable, cost-efficient production.

Millad® NX® 8000 in injection molding

Resins containing Millad NX 8000 clarifying agent offer new opportunities to enhance the sustainability and productivity of your injection molding processes, while maintaining high optical standards in your products. It also offers excellent solubility in PP with a high melt flow rate (MFR), meeting the growing demand for high MFR grades to support faster production.

By allowing converters to process PP at lower temperatures, Millad NX 8000 can reduce energy consumption by around 15% compared to conventional clarifiers.

Its success in promoting energy-efficient operations means that parts produced with Millad NX 8000 are eligible for UL Environment validation.


Boost productivity
Lower temperatures also mean shorter cooling times, and faster production. In extensive testing, Millad NX 8000 has regularly yielded cycle time reductions of more than 10%, with a similar decrease in associated CO2 emissions. This innovative clarifier also offers excellent solubility in PP with a high melt flow rate (MFR).


Enhance quality
Millad NX 8000 improves the shelf appeal of both individual and stacked parts. The material is brighter and less yellow in appearance and looks fresher and cleaner overall.
A clear winner in thermoformed applications

Say goodbye to the 'milky' appearance traditionally associated with PP in thermoforming. Used in sheet and thermoformed applications such as cups, trays, clamshells and containers, Millad® NX® 8000 clarifying agent enables PP to reach levels of clarity similar to PET. This delivers important performance advantages without compromising the aesthetics of the end product.

Looking for new possibilities in food packaging?
NX® UltraClear PP, polypropylene clarified with Millad NX 8000, is lightweight, recyclable, chemical-resistant and impact-resistant. It is also heat-resistant, making it suitable for microwaving and hot filling. NX UltraClear PP offers an easy mono-material 'peel and seal' functionality that is extremely useful in food packaging. Compared to PET in food trays, mono-material PP sealed trays are fully recyclable. NX® UltraClear™ PP also offers significant weight savings and the ability to produce more trays per kilo of material.

Read more about NX UltraClear PP

How Millad® NX® 8000 Works
Normal PP
As the polypropylene crystallizes from the melt, complex macro-structures known as spherulites form. These are responsible for scattering light and their size dictates the polymer's optical and physical characteristics.

Nucleated PP
To improve clarity, the spherulite size must be reduced. Insoluble nucleating agents are used, but their effectiveness is limited as the nucleator itself causes a haze and their insolubility leads to non-uniform dispersion.

Clarified PP
Millad NX 8000, clarifying agent solubilizes in the molten polypropylene and precipitates from the melt upon cooling, to form a fibrous network whose surface becomes the nucleation site for the PP. This surface creates a very high nucleation density, forming tiny crystallites that are too small to scatter light. The fibers themselves are also too small to scatter light.

Why choose Millad NX 8000?
Traditional clarifiers require a minimum temperature of around 220°C before they will dissolve in PP. At this temperature, the fibrous network is not properly formed, preventing high transparency. Millad NX 8000 has improved solubility characteristics in PP which allow processing at lower temperatures. This creates a broader, more robust processing window and a dramatic improvement in the clarity of polypropylene.
Related Products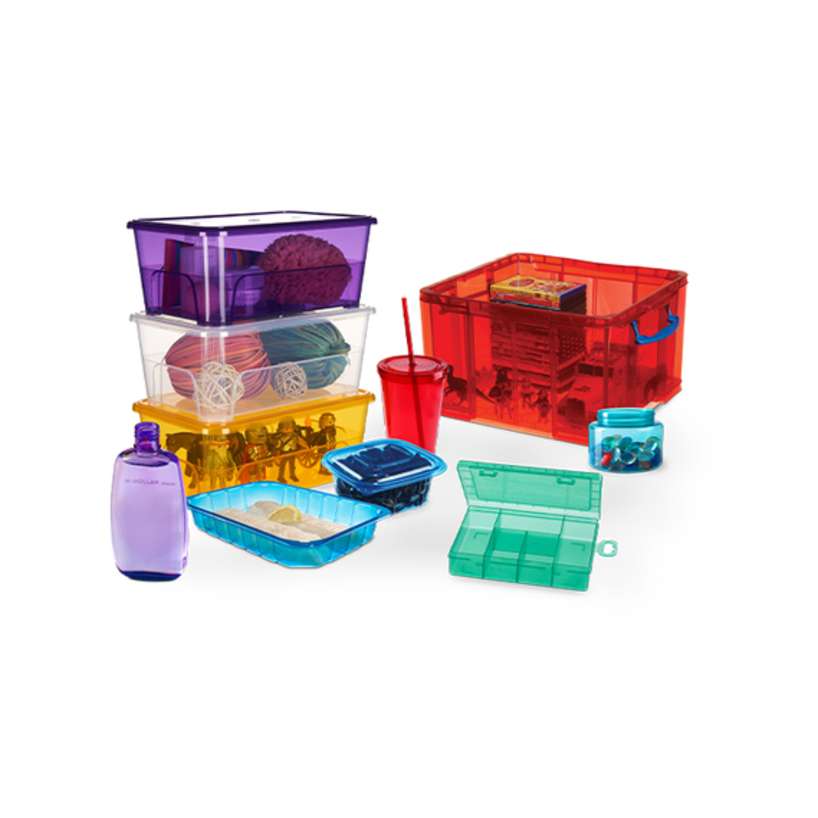 ClearTint™
ClearTint™ color concentrates for NX® UltraClear™ polypropylene (PP) add vivid, transparent color and are compliant with safety requirements for food packaging.