ULTRA Silver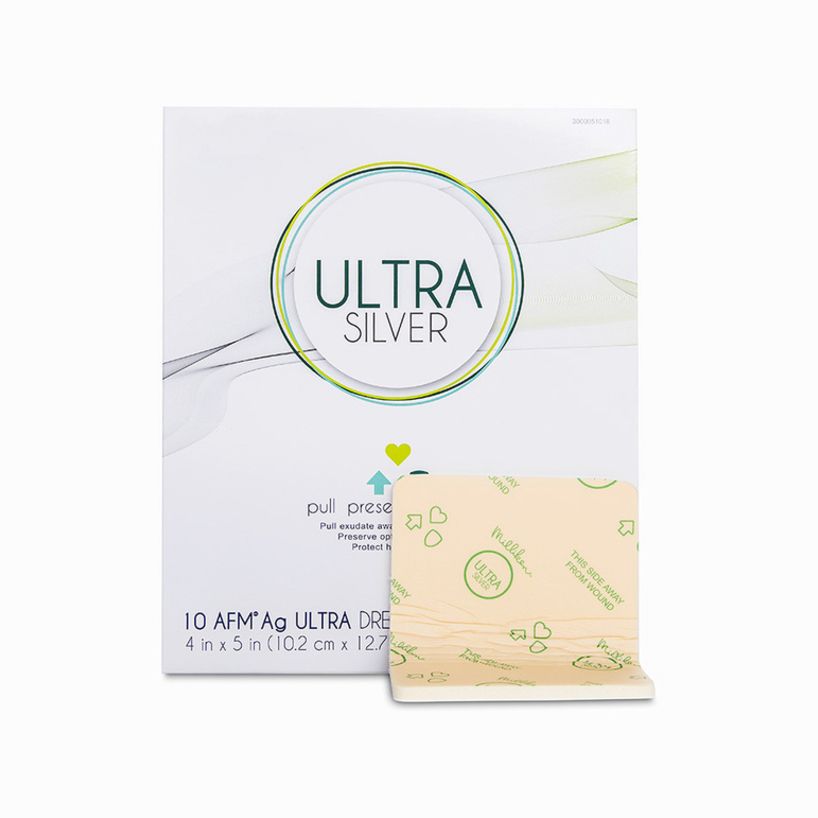 Sku
ULTRA Silver
Where to Buy
ULTRA Silver dressings combine the moisture management benefits of Active Fluid Management® technology's three-part design with a proprietary ceramic Silver Ion technology. This controlled release of ionic Silver inhibits a broad spectrum of infection-causing microbes, including antibiotic-resistant strains. The release of Silver into the dressing is activated by the body's own sodium and begins inactivating pathogens within 24 hours of dressing application. Antimicrobial activity is demonstrated for up to three days.

Indicated for the management of acute and chronic wounds: partial-thickness burns, incisions, skin grafts, donor sites, lacerations, abrasions, and Stage I-IV dermal ulcers (vascular, venous, pressure, and diabetic)
Available sizes: 4"x5" and 8"x20"