PermeaDerm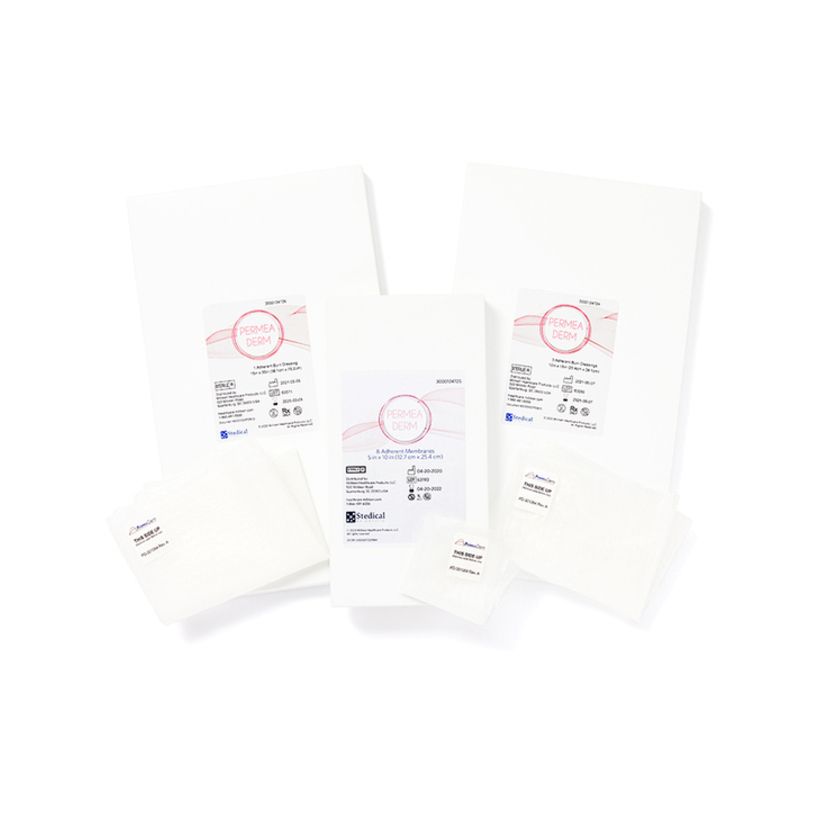 Sku
PermeaDerm
Where to Buy
PermeaDerm bioactive matrix is a transparent, adherent, flexible dressing that provides a moist wound healing environment on cleanly debrided wounds when applied after hemostasis has been achieved.
PermeaDerm enables the user to vary porosity, allowing moisture to pass to a secondary dressing that can be changed without interrupting the healing process.
Indicated for partial-thickness burn wounds, donor sites, and coverage of meshed autografts.
Available in Sheet Sizes:
Available in Glove Sizes:
Extra Small
Small
Medium
Large
Extra Large