CoFlex® Med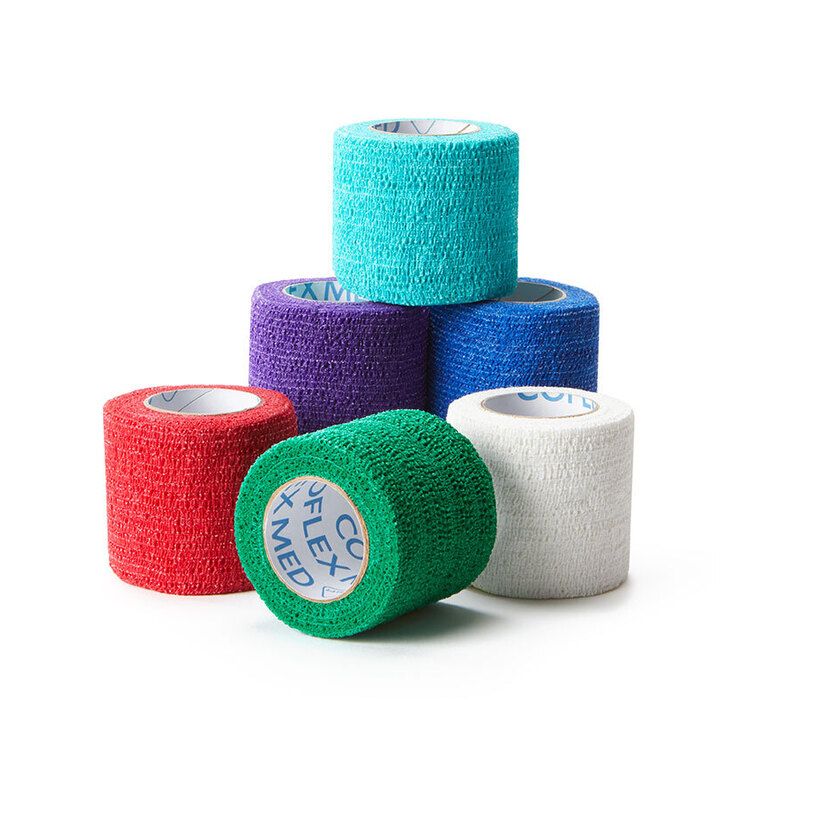 Sku
CoFlex® Med
Where to Buy
A cohesive bandage with EasyTear technology is used to secure, protect, compress, or support.
Benefits:
EasyTear technology
Controlled compression – will not constrict
Adheres to itself (not skin or hair); no fasteners needed
Sweat and water-resistant
16 lbs. of tensile strength
Made in the USA
This product is available in a range of colors, prints, and sizes.