ASSIST® Silver Absorbent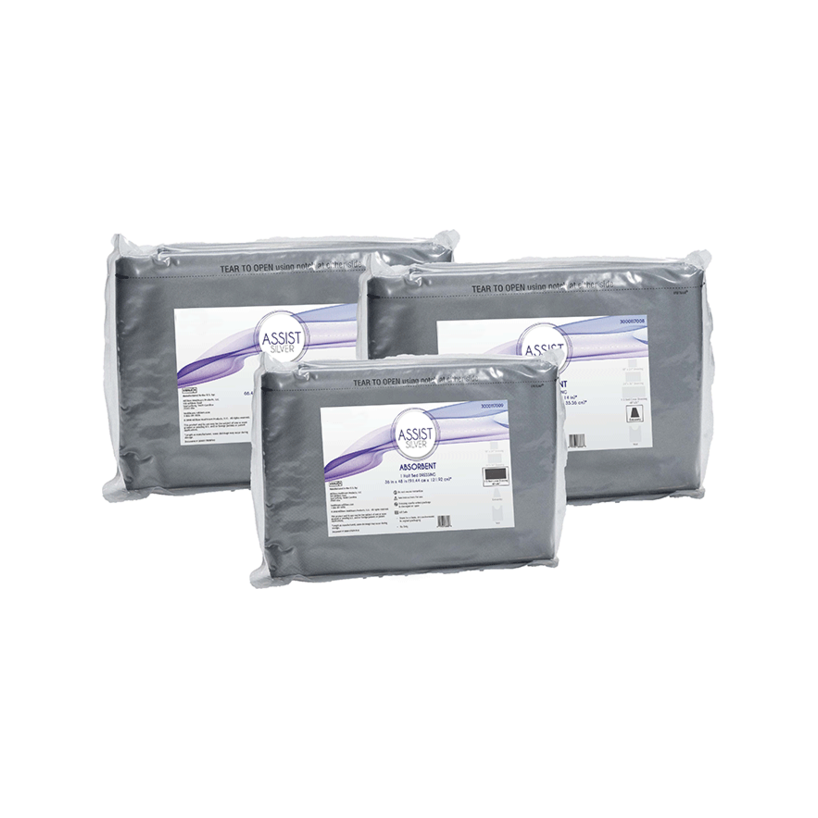 Sku
ASSIST® Silver Absorbent
Where to Buy
ASSIST Silver Absorbent dressings combine the moisture management benefits of AFM's three-part design with a proprietary ceramic silver ion technology. This controlled release of ionic silver inhibits a broad spectrum of infection-causing microbes, including antibiotic-resistant strains such as MRSA. The release of silver into the dressing is activated by the body's own sodium with antimicrobial activity for up to seven days. The patented, low-adherent layer in ASSIST Silver Absorbent dressings eliminates the need for a separate non-adherent layer, which saves O.R. and nursing time during application and maintenance.
Indicated for the management of acute and chronic wounds: partial thickness burns, incisions, skin grafts, donor sites, lacerations, abrasions, lymphedema and Stage I-IV dermal ulcers (vascular, venous, pressure and diabetic)
Available sizes: 24"x36", 24"x18", 26"x26" extremity, 36"x24" vest and 36"x48" half bed.