AGILE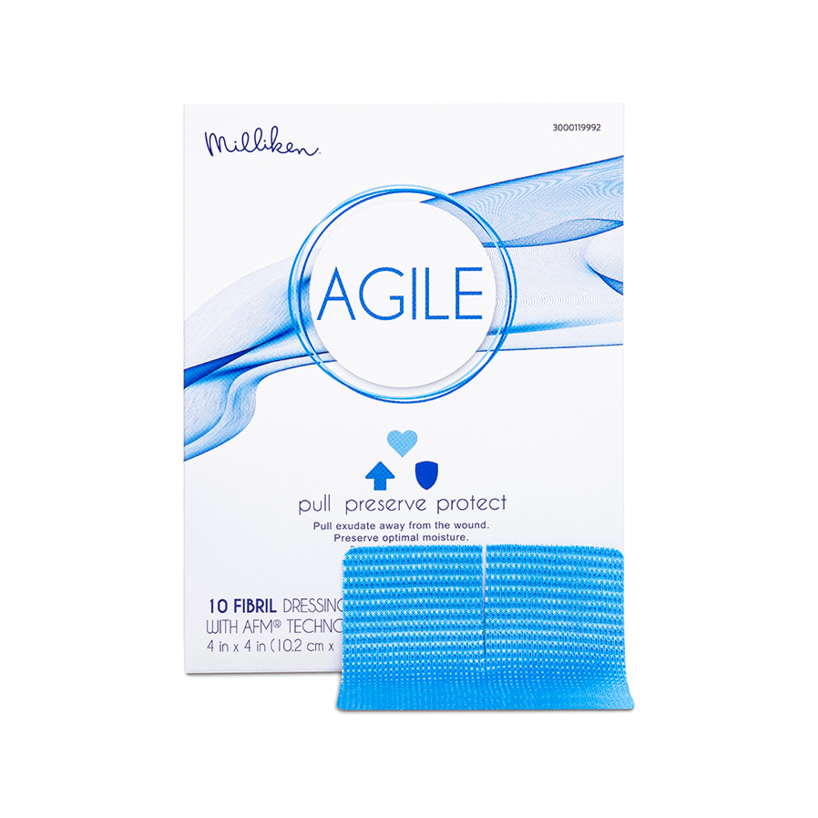 Sku
AGILE
Where To Buy
AGILE dressings were developed to meet the unmet needs of patients and clinicians for a highly absorbent gellable dressing with increased structural integrity and conformability. AGILE dressings combine the patented Active Fluid Management® technology with an innovative weave of gelling fibrils. AGILE has the unique ability to pull excess moisture away from the wound bed, absorbs it into the gelling fibrils or transfers it to a secondary dressing. AGILE is able to repeatedly manage moisture fluctuation during the entire application.
Benefits:
Trusted Moisture Management
Highly absorbent
Protects periwound from harmful exudate (reduces risk of maceration)
Removes harmful exudate from the wound
Versatility of Use
Can be cut
Maintains structural integrity even when wet
Conformable
Comfort of Mind
Caregiver confidence in performance
Patient comfort in application
Breathability
Indications:
Indicated for the management of acute
and chronic wounds: partial thickness burns, incisions, skin grafts, donor sites, lacerations, abrasions, tunneling, and Stage I-IV dermal ulcers (vascular, venous, pressure and
diabetic).
Sizes:
Available sizes: 2"x2", 4"x4", 4"x10", and a 4"x4" pre-cut dressing for moisture management around percutaneous devices.