Social Factor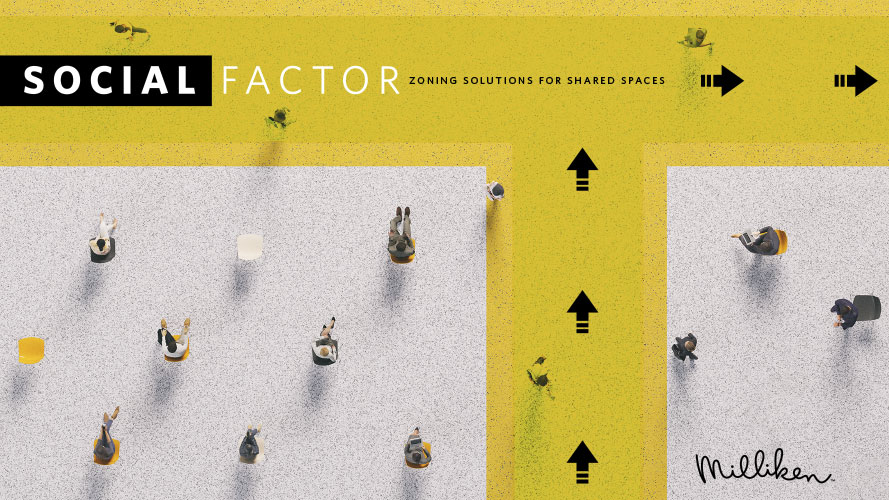 SOCIAL FACTOR
STEPPING INTO A NEW ZONE
---
Walk with confidence. Social Factor is a unique Milliken program designed to provide instructional, graphic sources for social zoning in shared spaces.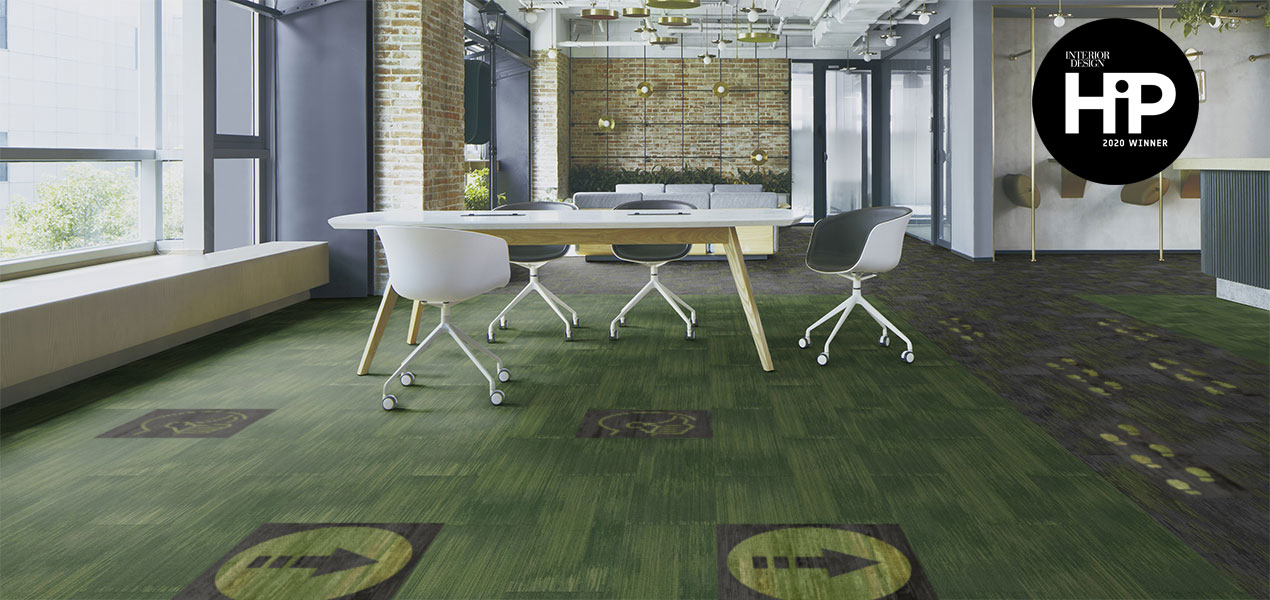 ENCOURAGING UNITY AT A DISTANCE
---
Define zones, create cohesive traffic flow, and create wayfinding within workspaces.
VIEW BROCHURE
SPECIALIZED PRINTWORKS™ PRODUCTS
---
Using our premium PrintWorks technology, select your favorite style from our specialized offering of 1m x 1m modular tiles and create zones to encourage wayfinding.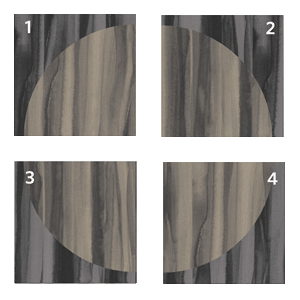 >> PLAYS NICE WITH EXISTING INSTALLATIONS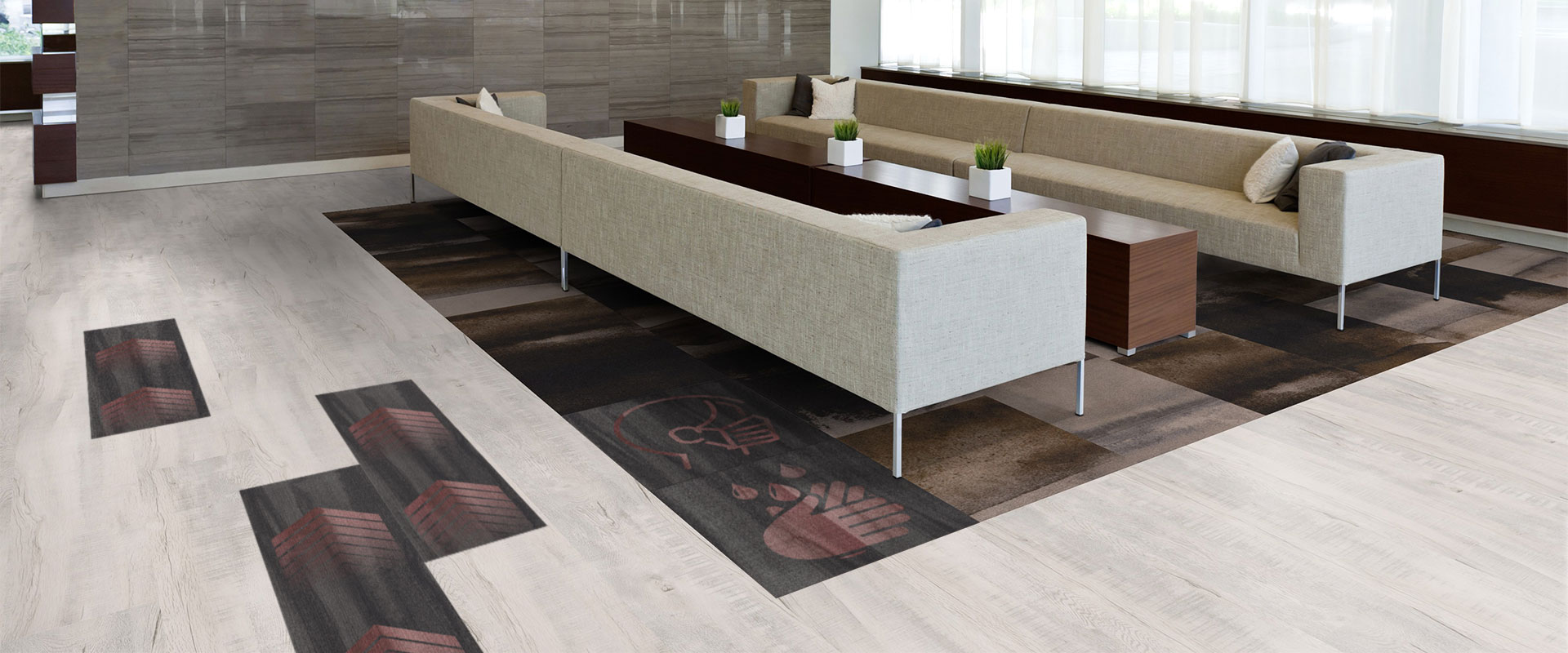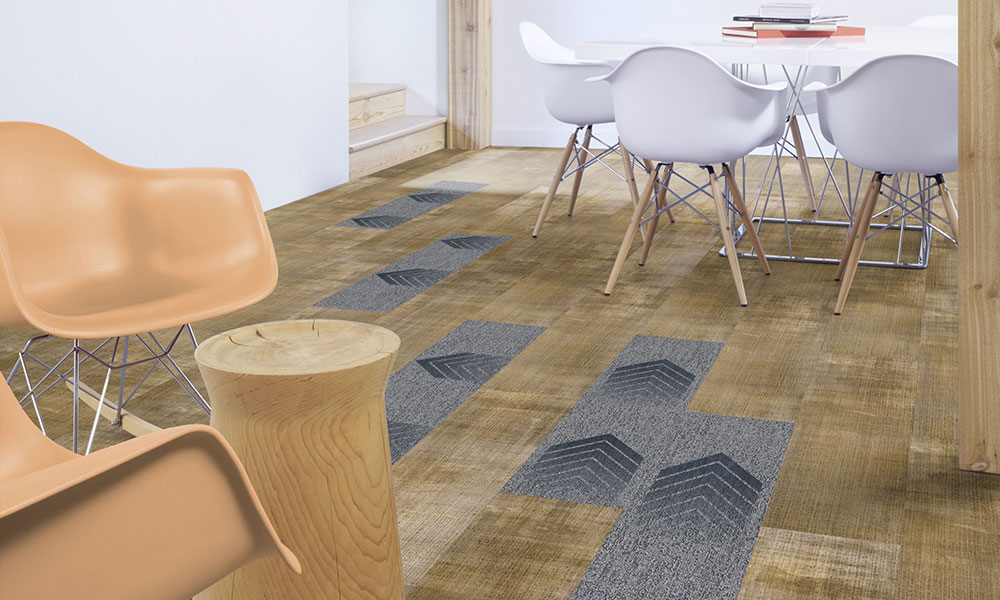 MAINTAINING THE DISTANCE
---
We're here to support you not only as you get your facilities back up and running, but also in how you maintain those facilities long-term. We've created the following recommendations pertaining to regular maintenance, deep cleaning and the use of disinfectants on Milliken Floor Covering products within your facilities.
In addition to our carpet tile offerings, our series of easily applicable and interchangable mats and D2 convertible flooring quickly influence traffic flow and protect against dirt and moisture.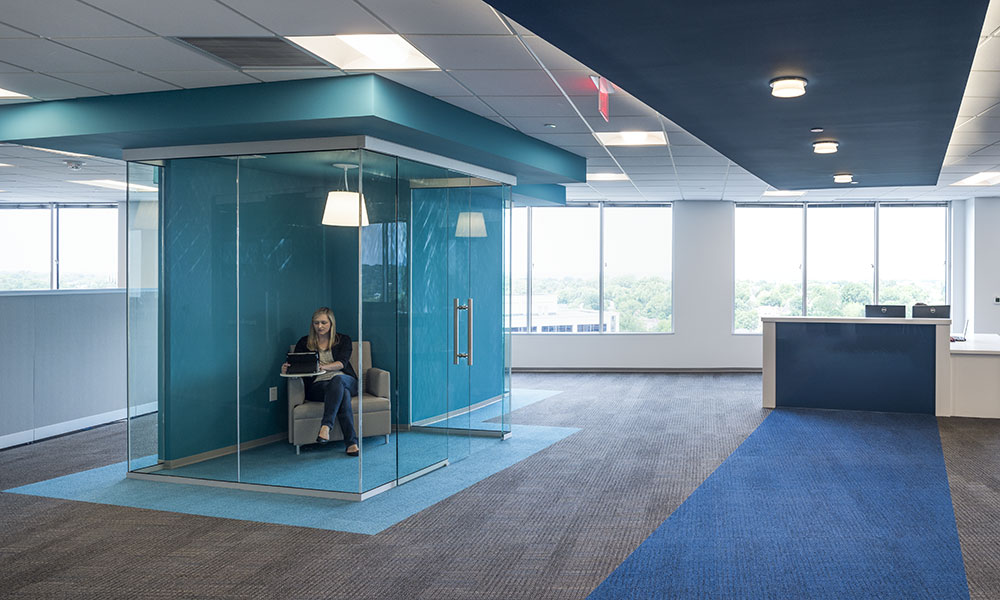 >> GET INSPIRED
SAY IT WITH STANDARD PRODUCTS
---
Use our standard product offer to create zones and wayfinding within workspaces.
GET INSPIRED
VISUALIZE NOW
DOWNLOAD ICONS
---
Each download contains all icons for the color selected
Color Thesis - Shadow Tint
Color Thesis - Shadow Shade