$name
Specialty Events
Showstopping Solutions
$name
Lights, Camera, Action.
Milliken Decor works with our clients to solve problems. From performance curtains that maintain their rich color to acoustic panels that promote efficiency in offices, we have a history of innovation and a successful track record in the Specialty Events market that ensures your specifications are met and your expectations are exceeded.
---
Featured Products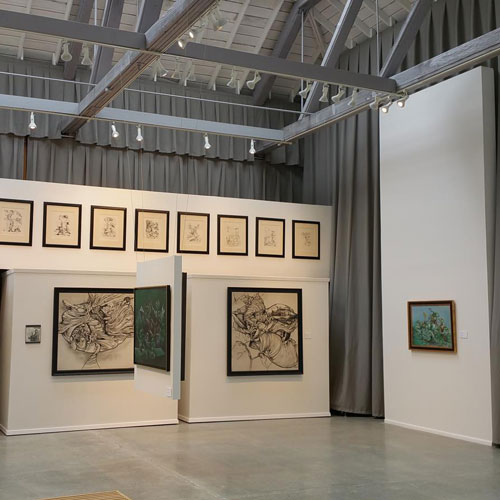 Acoustic Applications
See — and Hear — the Difference.
If background noises distract theatergoers or if your customers can't hear across the dinner table, they're less likely to become loyal patrons. Acoustic panels and curtains help enhance atmospheres in theaters and restaurants by reducing or eliminating ambient noise, reverb and echoes. Milliken Specialty Interiors designs and manufactures custom fabrics that meet and, in many cases, exceed industry standards. So your theater is quiet and your restaurant is more inviting.
Internal Impedance Tube Testing Capabilities
(ASTM C384 and ASTM C1050)
Small Anechoic Chamber for Internal Testing and Evaluations
Theatrical/Display
Fabrics Worthy of the Star Treatment.
Our theatrical and display fabrics benefit from our deep knowledge of flame-resistant technologies and our long history in the textiles industry. Our Encore® theater curtains are a brushed polyester with an exceptionally dense construction that offers superior light-blocking properties. These durable and wrinkle-free curtains are also inherently flame retardant.
Available Options:
Encore® — The industry standard for theater curtains
Poly Muslin – Wide width synthetic muslin perfect for scenic backdrops


Encore Fabric Information:
100% Polyester
60 & 64'' Width Options
Passes NFPA 701
Lightfastness: AATCC 16E (40 and 80 hours)